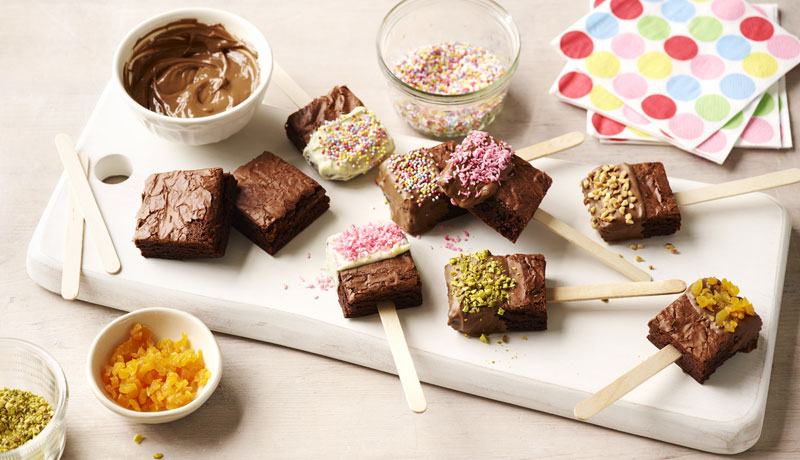 Brownie Pops
Brownies on a stick -- fun to make, and delicious to eat! Just cut brownies, add a lollipop stick, dip into chocolate and decorate.
View Recipe
Rich Chocolate Fudge Cake
Nothing beats a rich, indulgent but light chocolate fudge cake topped with real chocolate curls, the perfect addition to any celebration. Easy to make and delicious!
View Recipe
Peanut Butter Cookie Cups
Indulge in these creamy nutty cookie cups.
View Recipe
Winter baking! View Our Range of Betty Crocker™ Products!