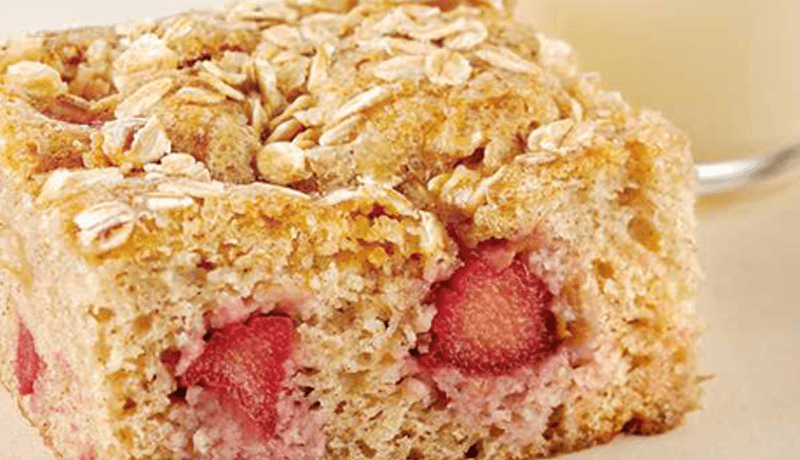 Apple & Rhubarb Dessert Slice
This delightful Apple & Rhubarb desert recipe is super easy to make. Essentially, they are based on Betty Crocker™'s Apple & Cinnamon Muffin Mix and serves up to 4 people and only take 45 minutes to make. Why not give this delicious dessert recipe ago.
---
All You Need Is ...
500 g Betty Crocker™ 97% Fat Free Apple & Cinnamon Muffin Mix

3/4 cup water

1 extra large egg

1 cup chopped rhubarb (fresh or frozen)

2 tablespoons rolled oats

1 tbl raw sugar

Custard, to serve
Betty's Easy Steps
Preheat oven for 10 minutes at 180°C (160°C fan-forced oven). Lightly grease 27cm x 17cm slice pan; line base with baking paper extending paper 3cm over the two long sides.
Stir Muffin Mix, water and egg in a medium bowl until just combined. Pour batter into prepared pan.
Snip corner of sachet and squeeze over top of batter. Sprinkle with rhubarb and gently swirl through batter. Sprinkle with rolled oats and raw sugar.
Bake for 25-30 minutes or until top springs back when lightly touched in the centre. Serve warm with custard.